This site is operated by Skuvue Limited under contract with AXA ICAS Limited [and AXA Health Services Limited]. Skuvue Limited is responsible for the sales and/or facilitation with the end supplier of any voucher redemptions made through the site. See the terms and conditions below for more information.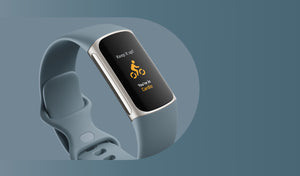 Take charge of your
routine & turn daily
decisions into
healthier living.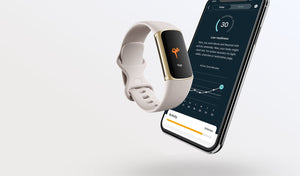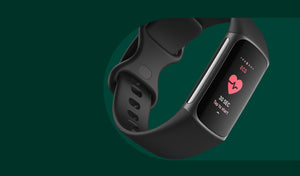 Focus on your
heart health.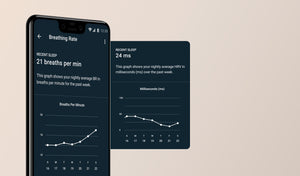 Track trends in
your wellness.
Vibrant Display
See your routine in a new light that's 2X brighter than Charge 4, and use always-on display mode to check your progress with just a glance.*
Heart Rate Notifications
Stay informed when Charge 5 detects that your heart rate is above or below your threshold.
Active Zone Minutes
Active Zone Minutes guides you to the target heart rate zone and helps you keep up the intensity.
Sleep Tracking & Sleep Score
Get a better understanding of your sleep quality and stages so you can wake up feeling energized.
Silent Alarms & Smart Wake
Wake up to peaceful mornings at your optimal sleep stage with a quiet vibration on your wrist.
Smart Notifications
Stay in the loop with call, text, calendar and smartphone app notifications—including Gmail, WhatsApp and more.◆◆◆


*Battery life varies with use and other factors. Up to 5 hours with continuous GPS. Always-on display mode requires more frequent charging.

**New and returning Premium members only. Must activate membership within 60-days of device activation (requires valid payment method). This membership cannot be gifted. Cancel before membership ends to avoid recurring fees. Content and features may change. See here for more details. T&C apply.

***Requires Premium Subscription.

◆The Fitbit ECG app will be available soon on Charge 5 in select countries. Not intended for use by people under 22 years old. See here for additional details.

◆◆The Health Metrics dashboard and the metrics displayed in the dashboard are not available in all countries. This feature should not be relied on for any medical purposes. It is intended to provide information that can help you manage your well-being. If you have any concerns about your health, please talk to a healthcare provider. If you believe you are experiencing a medical emergency, call emergency services.

◆◆◆Available when phone is nearby.

‡COMING SOON. Daily Readiness requires a membership to Fitbit Premium. Premium content recommendations may be available in English only and not in all locales.